The Voice of the Supply Chain Profession in Asia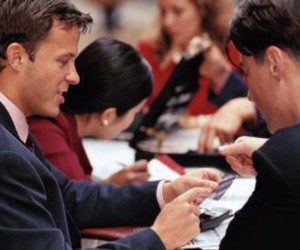 Founded in 2002, the Global Supply Chain Council (GSCC) is Asia's leading professional organization serving a fast growing community of more than 80,000 executives and representing leading companies who view their supply chains as a critical driver of shareholder value and competitiveness.
As an independent professional organization, GSCC's mission is to stimulate the understanding and adoption of supply chain management by providing a range of services including a social platform, magazine, directory, newsletters, research, workgroups, conferences, maps among other services.
Targeting manufacturers, retailers and brand owners online, in print and in person, GSCC delivers a unique combination of education and lead-generation sources that helps logistics service providers, consultants, and software vendors and equipment suppliers achieve their growth objectives in Asia and beyond.
The Council's mission is to stimulate the understanding and adoption of supply chain management in Asia by providing membership, events, news, resources and research.
The Global Supply Chain Council constantly strives to:
• Provide a platform for the sharing of best practice and knowledge between supply chain, procurement and logistics professionals from all sectors and industries in Asia
• Initiates regular educational events, networking opportunities and the exchange of ideas and knowledge through publications, websites, group discussion and other professional activities
• Play an active and influential role in shaping the future of the supply chain, procurement and logistics profession in Asia
• Celebrates the achievement of supply chain excellence in Asia
Whatever your career goals are, the Council will help you reach them in Asia.
There are so many great ways to get involved. Volunteer your time or simply share your experience. Every support makes a difference.